Planters | "Mr. Peanut is Always There in Crunch Time"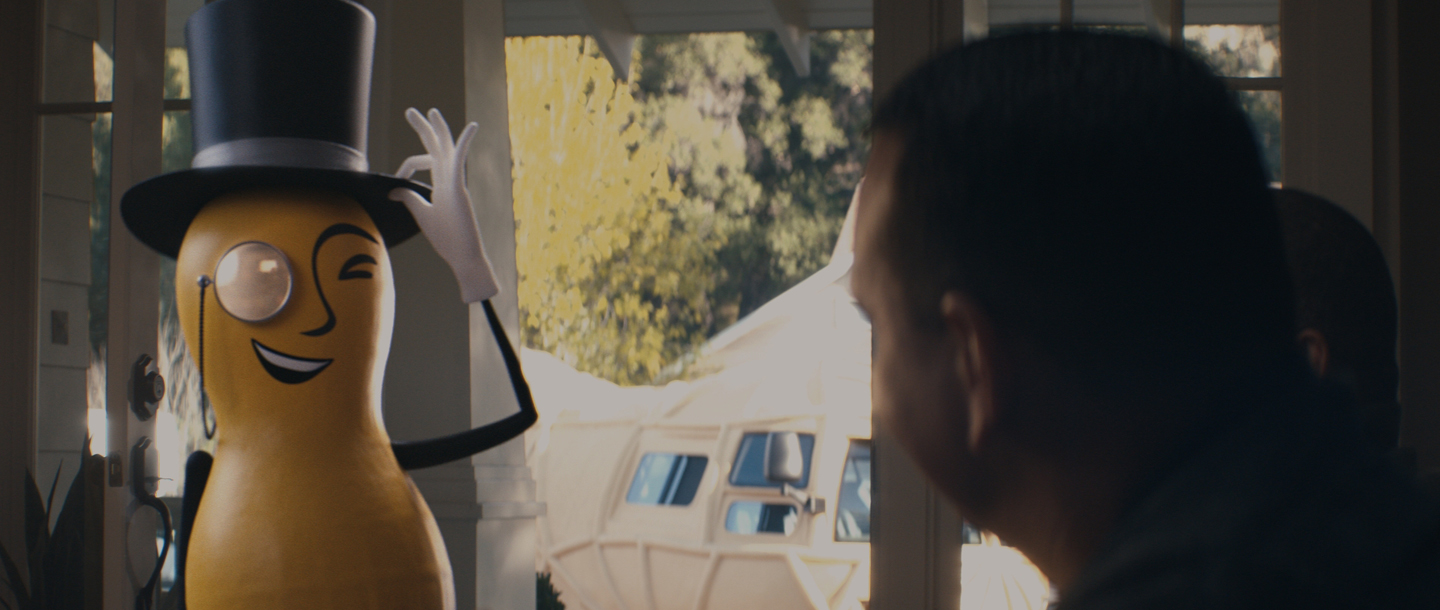 Planters | "Mr. Peanut is Always There in Crunch Time"
Planters: "Mr. Peanut is Always There in Crunch Time" (Super Bowl 2019)
Agency: Vayner Media          Director: Timothy Kennedy          Production Company: Redacted Content
Mr. Peanut returned to the Big Game this year with an epic :30 spot (and :45 online version) for Planters Peanuts, created by VaynerMedia and starring Alex Rodriguez and Charlie Sheen. Method Studios artists, led by VFX Supervisor Gong Myung Lee, helped bring the spot to life, delivering a 3D animated Mr. Peanut and multiple effects for the Nut-Mobile as it races through town to stop Rodriguez from eating boring kale chips.
The Method team updated the familiar look of Mr. Peanut, translating his likeness to 3D for the first time, keeping his classic features but adding depth and detail to his many accessories. Artists also digitally created the Nut-Mobile's jump off a ramp, including adding the digital Mr. Peanut character to the driver's seat, and adding smoke, sparks, and other atmospheric effects to practical background elements. Method also delivered other CG sleights of hand throughout the engaging spot.
"The scope of this project was wide-ranging, particularly the lookdev required to create this modern Mr. Peanut asset, and the exceptional talent of the Method team was key to its success. We delivered more than 20 VFX shots on a compressed timeframe to make sure everything was locked in for the Big Game, and the final result is top-notch. Every single person across every department delivered 110%, and we're excited to see our work during the broadcast," said Lee.
VFX Supervisor:
Gong Myung Lee
CG Supervisor: 
Alex Cheparev
Comp Supervisor:
Ryan Leonard
Comp Supervisor: 
Toma Bowen
Managing Director:
Stuart Robinson
Executive Producer: 
Jesse Kurnit
Producer:
Alexa Mauro
Producer: 
Bennett Lieber